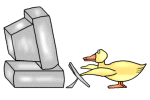 Favorite rides at Disney World Orlando

Organize your Travel

Have you ever gone on a large family trip that was more stressful than relaxing?

Have there been attractions that get skipped due to lack of a plan?
Have you ended up with lodging that doesn't have the necessary 'elbow room' for a group of your size?
Do you need some practical advice for your first trip to Disneyland or Disney World?

Our Family Reunion page gives hints for planning and organizing large family reunions. Take some of the stress out of everything from planning meals and outings to selecting accommodations.

Our Disneyland and Disney World Page will help you make the most out of your vacation to one of these popular theme parks. You will find everything from tips on how to maximize your day at the parks, tips on best places and times to eat, must see shows, canít miss rides, and off site accommodation tips as well.

Our SeaWorld page describes this great place to take your family when you need a little break from Disney. Take in some great shows, see some awesome sea mammals up close, and ride a few rides as well. Its a great place for a family vacation.

So before you head off to anything Disney or plan that large family vacation, check out our easy to follow travel tips and enjoy your trip.

Go here for more great family vacation ideas.


h1>

This site is © Copyright TSI 2012, All Rights Reserved Terms of Use and Privacy Policy